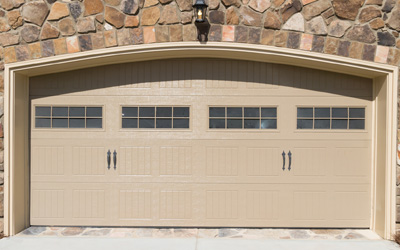 Are you looking for the garage door that suits your home exterior? If yes, you have to consider for the one that maintains the curb appeal of your home. The garage door is more than just storing your vehicle and other items. Because, it's outer look also affect your home appearance. Buying a perfect garage door helps to accomplish your goals of securing garage as well as incredibly improve your home exterior.
Exploring the requirements of people, the most popular top four garage doors are as given below:
Carriage Garage Door
Carriage door is one kind of that suits to every property owner. However, the carriage garage door replicates the traditional doors look but these are easy to optimize using an automatic opener.
Faux Wood Garage Door
Due to its timeless and stylish look, a faux wood garage door is a good choice for many home-owners. The high quality realistic faux wood made door you can get at affordable rates.
Garage Door With Window
A garage door manufactured with a window adds an architectural element to the front look of your home. If you are looking to give a different look to your garage, it is advisable to install a left-sided door and offset designed stylish window garage door.
Raised Panel Garage Doors
This type of garage door is good if you are seeking to give classic look to your home exterior. These stylish garage doors are easy to clean and characterized by symmetrical and rectangular panels.
If you need any help, you can consult with Halton Garage Doors. We have experienced professionals who help our clients in buying a most suitable garage door. Additionally, you can approach us for the repair and maintenance of commercial and residential garage door.