Want to buy genuine garage door parts in Oakville? Halton Garage Doors offers a wide range of original garage door parts across Oakville. We carry branded garage door parts for sectional doors, swing, sliding doors and overhead doors. Our range of parts includes:
New Cables
Rollers
Hinges
Weather Stripping
Opener
Springs
Struts
Photo Eyes
Bottom Fixtures
Trolley's
Gears
Boards
Tracks
Section
Seals
Bumpers
Couplings
Springs
Locks
Slats
Keypads
Remotes
Drums
Bearing Plates
Shafts
And More …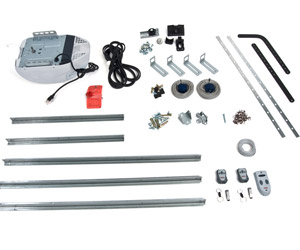 Faulty garage door parts can hamper the pristine working condition of your garage door. Thus, it is vital to get any damaged or faulty part replaced as soon as possible. Our licensed and insured professionals will not only provide you with high quality parts, but will also help with their installation. We believe that parts play a vital role in the entire functioning of a door. So, it makes sense to keep them in a tip top shape. If you find any part damaged or worn out, contact our professionals immediately. We will reach you within the shortest possible time along with the parts you require for the door.
Residential & Commercial Garage Door Parts
Whether residential or commercial, you surely don't want to see you door down for too long, especially for business owners it may cost time and money. Whether you are a do-it-yourselfer looking for a particular part or a home or business owner seeking garage door part replacement service, just call us. Our technicians can also schedule the annual service appointments in order to keep your door running. We make sure to provide our customers only with high quality and branded door parts.
Request a Quote or Schedule an Appointment Today
At Halton Garage Doors, with our genuine garage door parts and accessories, we are here to keep your garage door working in an efficient manner for years to come. Springs, hinges, rollers, weather seals, remotes, drums or any other part, just make us a call. You will get superior quality door parts at affordable prices. We don't stock duplicate or cheap quality door parts.