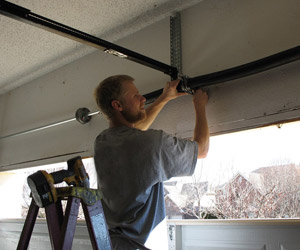 Is your existing garage door isn't operating smoothly? Need not worry. If you are looking for a reputed overhead door repair company, you have landed on the right place. For past many years, Halton Garage Doors is providing specialized repair and replacement services for all residential and commercial door openings. Located in Oakville, we have a team of skilled and experienced professionals who are available 24 hours a day to satisfy and achieve all your repair needs.
Whenever you find it hard to open or close your overhead door, feel free to contact us. Garage door repairs is our forte, and we'll reach your place as soon as possible, no matter its day or night. Our experts have all the adequate skills and knows every tactic to resolve any kind of repair issue in least time. We respond to every service call in a prompt manner and ensure to deliver the best solutions. Whether it's broken cables, dented door or worn rollers, we fix them all.
Signs You Need Garage Door Repair
Over time, garage door and its parts tend to break down or get damaged. No matter for what kind of repair service you are calling us. You can always expect prompt, professional and reliable service from our adroit technicians. When you call us, our technicians will arrive to assess the problem. Once we identify the problem, we will explain it to you along with a written estimate. Some of the most common garage door issues we fix are:
Garage door won't close properly
Garage door won't open properly
Garage door making strange noise while opening or closing
Garage door functions without the use of opener
The window on the door are broken
Garage door doesn't respond to the motor
When it comes to garage door repair, you want a service that is efficient and trustworthy. After all, it's not just about the door, rather about the safety and security of your family, home and business assets. It is advised to leave the job to our professionals. Contact our Halton Garage Doors technicians for complete door inspection and to ensure the safety of your property.
Why Choose Us?
Insured, Licensed & Bonded
24/7 Emergency Garage Door Service
Prompt, Professional & Affordable Solutions
Fully Equipped & Trained Garage Door Repairmen
Genuine Garage Door Repair Parts
Customized Solutions to Meet Your Specific Repair Needs
Repair Sectional Steel Doors & Rolling Sheet Garage Doors
Extension and Torsion Spring Replacement
Repair Broken Springs, Cables & Openers