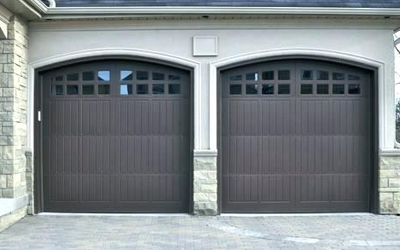 When it comes to choosing a garage door, several things come into your mind. Choosing a door with window or not is one of the questions you want right answer. To help with this query, here are described the advantages and disadvantages of having windows in your garage door. Thus you will be able to take the right decision.
Advantages
Adds Curb Appeal: The primary reason for choosing the door with windows is improving the look of your garage outside. A door with windows gives far more curb appeal by adding dimension as compared to a flat panel.
Get Natural Light In Your Garage: Windows enables the natural light to enter in your garage. By allowing sunlight in your place, you can save on the cost of illuminating your garage.
More Choices: Doors come in different types of windows and sizes which make you not to limit your choice. You can opt for the one that meets your needs.
Disadvantages
Possible Security Hazard: Window increases the risk of a break-in, and if ecurity is your main concern, you will be planning to add bars to your windows.
Compromise Your Privacy: The tinted and frosted windows can allow others to see what is going inside your garage.
Unwanted Expense: If you have installed the glass windows, it increases the risk of damage during a storm or harsh weather conditions. The damaged window panels may end up with a costly repair.
Take the right decision by keeping the discussion mentioned above in your mind. If you want the professionals help, reach us at Halton Garage Doors in Oakville. Our team of garage door technicians not only assist in selecting the right door but also helps in keeping your door maintained for a longer time. Call us today to schedule your appointment with our technicians.