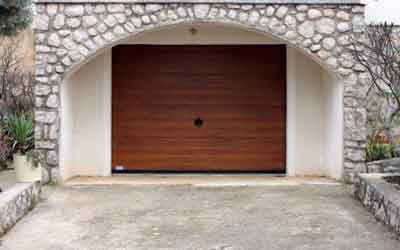 When it comes to install or replace your overhead door, types of garage doors are among other considerations. Whether you choose the roller or sectional garage door, both are beneficial in their way.
Roller and sectional garage doors have the benefits of opening vertically, which is especially useful in tight spaces. The roller doors roll back into a barrel mounted at the top of the overhead door while the sectional doors need to slide back on to ceiling-mounted runners in the garage.
Roller Garage Doors
Cheaper than the sectional door
Easy to install
Utilize a simple mechanism
Low maintenance
In case the roller door is damaged, you must replace it as it is made from a large piece of pleated steel. These are easy to break-in and increase the risk of theft threat. In addition to this, the roller doors are not often chosen for residential premises.
Sectional Garage Doors
More secure than roller doors
Made of panels that can be swapped out individually if damaged
Much more customizable offer options for a variety of panel heights, patterns, width and window options.
These are perfect for improving the curb appeal of your home exterior.
Though sectional doors come with several benefits, they are expensive and require more maintenance because they are composed of mechanical components.
View the advantage and disadvantages of both roller and sectional garage doors, and if you are seeking for the professionals help, we are here for you. At Halton Garage Doors in Oakville, we not only provide garage door services but also assist in choosing the right overhead door that meet your needs. We are available 24/7, call us anytime.