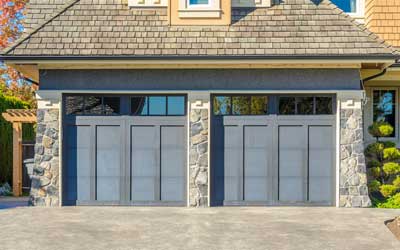 When choosing a new garage door for your residential and commercial premises, keep one thing in your mind that it should not be cheap. What mostly happens is that in order to save on money, people choose cheap doors. You may save the money at that time, but it is likely to compromise with the safety and security of yourself and your family.
In case, you invest in the low-cost garage door, then get ready to experience the risks involved with cheap garage doors such as:
Low-Quality Material
The doors that comes with a low price may be made of low-quality material which doesn't provide any strength to your door. Thus, it will be easy to break-in and less reliable to provide you with security.
Cheap Spare Parts
The low-quality garage door may consist of cheap spare parts that are prone to earlier wear and tear. Thus, it can affect the smooth functioning of your overhead door.
Frequent Maintenance
Cheap quality garage doors are prone to lots of defects, and you have to be ready for its repair over and over again. All this will cost you much than buying it.
High Energy Bills
The cheap garage doors may not have insulation quality. Thus, they can't stop external temperature entering the garage. As a result, HVAC units work hard, and you will get high energy bills.
Short Life Span
Due to cheap quality material and repeatedly repair, the low-cost garage door can't remain in working condition for a long time although a top quality garage door can last for 15-30 years.
So, it is advisable to choose a high-quality overhead door. At Halton Garage Doors, we offer reliable garage door services in Oakville. Our licensed and insured technicians can help you to buy a best-in-class overhead door that meets your budget.