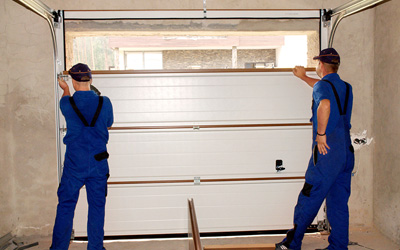 With the ever increasing summer heat, garage doors are more prone to damages and poor performance. No matter, you own a steel or aluminum door, it can trap the sun's heat to make your garage appear warmer and uncomfortable to stay. With a proper garage and door insulation, the risk of damages can be greatly prevented. Some common factors that affect your door's performance in summer months include:
Heat & Humidity
What can be expected in summers is intense heat which is often consumed by the large overhead doors made of metal. This not only makes it hot but also leads to an issue with the electric components that are sensitive to extreme temperatures. Summer heat affects the sensors and motor wiring, which in turn impacts the door mechanism.
Power Surges
Due to more electrical storms and lightning, power outages or surges are common in the summer months. This can greatly affect the garage door components and operation. To prevent any costly damages due to frequent power surges, consider using a single-plug surge protector. Without any proper protection, your entire door components and electronic motor may need to be replaced.
Benefits of Summer Garage Door Insulation & Tune-Up
If you want to own a high quality automatic overhead door that delivers a smooth performance for years to come, give it proper tune-up and maintenance in the summers. Some benefits you can enjoy with seasonal tune-ups in the warmer months include:
Prolongs your residential garage door's life expectancy and durability.
Optimizes your overhead door mechanics with the right summer adjustments.
Lubricates the door with a formulation appropriate for higher temperatures.
So, these were the top benefits of investing in overhead door insulation and tune-up in the summer months. If you are looking for a licensed door installer or maintenance expert in Oakville, rely on our professionals at Halton Garage Doors.