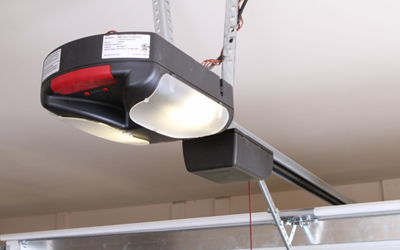 A garage door opener is the comfort provider to any garage owner. Gone are the days when one had to manually pull up the garage door to get into the garage. Now, you have garage door openers which help you in opening up a garage from a far distance with the help of a remote.
This creates a lot of convenience for the owners as they don't have to come out of their car during harsh weather conditions just to pull up a garage. Since there are a lot of garage door openers available in the market, it can get difficult for anyone to buy the right one. Don't worry, we will guide you in choosing the best garage door opener for your garage.
5 Tips To Buy Garage Door Opener
Type
There are various garage door openers out there and one has to decide as per their requirements. Whether you are looking for a top brand or a model having maximum features, it all depends on your preferences and also your budget.
Noise
There would hardly be anyone in the world who would want a noisy garage door opener. It all depends on how much you can bear the noise. If you are the one who can't bear it at all, go for the belt driven openers as they are quite low on sound. Of course you got to pay some more if you are looking for that extra comfort.
Security
When it comes to buying a garage door opener, security is the most important feature. Always try to go for a model which is high on security. Try to go with the models which have roller code technology as it changes the code every time you use the garage door opener. This will help you greatly in protecting your garage from any kind of unwanted guest trying to enter your garage without your permission.
Battery Backup
Although it is not very common but there can be times when there is no power available in your home. This is the time where you require a powerful battery backup to operate the garage door. Apart from this, it should also have the option to release the door manually and yes, be prepared to spend some extra cash for such a facility!
Speed
Speed matters in garage door openers but not that much. You should go for a model which is neither too fast nor too slow as you don't want it to crush someone or make you stand out like a fool. So, keeping your budget in mind, go for the one which suits you best and also see if it has auto reverse mechanism feature as it is really important for the safety.
Need Any Professional Advice?
If you still are unable to decide as which one to buy, feel free to contact Halton Garage Doors in Oakville. Our experienced professionals will let you know the merits and de-merits of different models. Call us to know more about our services or to request a quote!