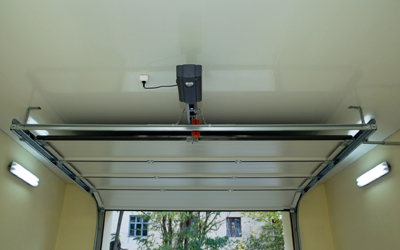 If you are looking for a new garage door opener, there are chances that you are planning to install them. And most of the do-it-yourselfers try to install them on their own as they think it is easy. But, in reality it is quite complex. Failure to installing the opener in the right manner can lead to some serious accident. Proper installation is essential to keep it running smoothly and efficiently.
Read All the Instructions
It is ideal to read all the garage door opener installation instructions provided on the user manual carefully. It should be done before you start assembling the parts. It might seem boring but it would be a great help down the line.
Use the Proper Tools
Garage door openers don't come with the installation tools, so make sure you keep all the essential tools handy. Don't try to install the opener with the tools available at your home. Opener plays an essential role in the smooth operation of the door, so it makes sense to be diligent during its installation. You can buy a few essential tools or borrow them from your friends.
Get Help
No matter how much you know about the opener installation, someone's help is always needed. Having a second pair of hands can help you install this complex machine in less time. You can also watch installation videos on YouTube. Many manufacturers have their official videos that will help you complete the task with ease.
Be Patient
The entire installation process can be a little hectic for you so be patient. Make sure you test the opener to avoid redoing the entire process again. Make sure you not skip any important step as it will just waste your time and efforts. Go patiently, step by step to successfully install the opener.
At Halton Garage Doors, our experienced and skilled technicians provide a wide range of garage door opener repair, installation and maintenance services across Oakville, Ontario. Contact us today to discuss your installation needs.