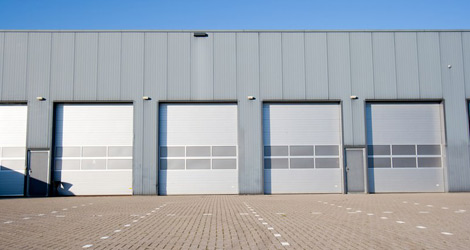 It is very frustrating to have a repair of commercial garage door again and again as it only increases your investment. If your business garage door starts to give you unsatisfactorily performance even after a huge maintenance, it's better to think of replacing it for good. This option helps you in reducing the repairing maintenance cost that you are paying every time. For a convenient replacement, you can hire a professional support and enjoy few benefits that a new garage door installation can give to your business.
An installation of a new commercial garage door offers following benefits to its customers:
High-Security

A commercial garage door replacement offers high security to your business premises. This will help you in stop worrying about the burglars and deliver a great piece of mind. You can replace your old existing garage door with a stronger option which is hard to break like insulation metal doors.

Curb Appeal

Another benefit of replacing the commercial garage door is that you can improve the overall appearance of your business. It is helpful in attracting the potential buyers if you want to sell your business property. A perfect garage door design and color can give your business an impressive look.

Safety

A garage door replacement will help you in keeping the commercial valuables secure and protected. It's essential to choose the door which is reliable and must be long-lasting option. A new garage door is helpful in preventing the moisture from entering into the items.

Insulation

You must buy a garage door with higher insulation rating as this will decrease the utility bills and control climate for your business garage space.

Maintenance

Installing a quality garage door offers low maintenance in future. It is an efficient way to use your garage space for high utility and for a long time.
Either you are replacing an existing garage door or installing a new one, always keep safety your first priority. If you want to pay for right garage door technicians, choose our professionals at Halton Garage Doors.