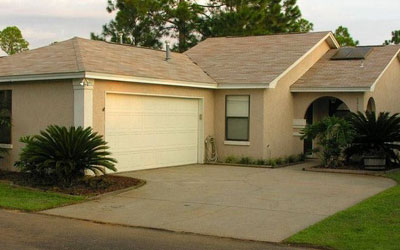 Garage doors are designed to be heavy and secure so that they keep safe your valuables safe from intruders and burglars. Due to the reason of heavy weight, the door can be dangerous for your kids. It is not surprising that these doors could cause injury or accident if not used properly.
Fortunately, with a little thought towards garage safety and knowledge, you can prevent any injury or accident. By having the right knowledge, you can provide the safety for your family. Here are some few important tips for keeping an overhead door secure and kids safe.
Buy a locking overhead door
Buying a garage door with dead bolt lock or high quality lock system gives a homeowner extra peace of mind concerning his property. There are different types of overhead doors available. Some of them can be opened with a traditional key and some are opened with a keypad.
Keep the remote secure in the car
Most of the people leave their remote on the passenger seat. Leaving the remote on a seat is a good opportunity for burglars and intruders. Your kids can also get it from the vehicle. For the convenience and security, it is better to keep the remote locked in the glove compartment or carry it with you.
Teach your kids
It is one of the best ways to keep kids secure around the garage door. Teach them that garage door opener is not a toy. Discuss the door security and safety information with them and also explain the danger of being trapped under the door.
Don't allow kids to operate the door
After coming from the market when parent's arms are full of shopping bags, it is common they ask their kids to open the door. But they don't know that they are going to make a big mistake.
Get regular maintenance
It's highly essential that your automatic door gets regular maintenance. You should listen awkward sound and see any sign of wear and tear. Check all the parts of the door, including springs, cables, hinges, and nuts and bolts. Never use a broken or damaged door. Call a professional for help..
Hope, these tips have proven useful, especially for the safety for your kids. By following these tips, you will provide safety and security to your family. Whether you want to make your existing door safer or just want to install a new door, you can trust Halton Garage Doors in Oakville Region.