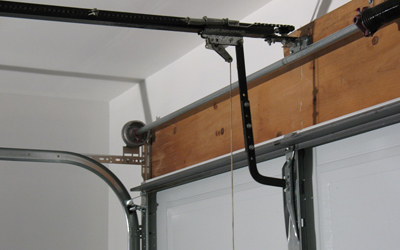 Nowadays, garages are not only used to park vehicles but are also utilized for storing other household stuff and equipments. Due to this, the need to secure a garage door arises drastically. If you are having a weak overhead door, no doubt, you are risking your family's safety. Anyone can take advantage of a damaged or faulty door to gain entry inside a property. Therefore, to protect your property against unwanted break-ins, its advised to secure and safeguard a garage door.
Some of the tips that can help in preventing overhead door break-ins are:
Protect the door remote
If you have installed an automatic garage door that can be operated using a remote control, ensure the door protection by securing its remote. An intruder can easily gain access into your garage, if he is able to steal your garage door remote. To prevent intruders from entering a garage, never ever leave the door remote inside the car or anywhere else in the home.
Close the door
Most possibly, the homeowners who are in a hurry to reach office or some other place are more risked to garage break-ins. The reason behind this is that one often forgets to close the door when in a hurry. It is advised to double check before leaving, whether you have closed the garage door or not.
Cover the windows
Another easy access way to gain entry inside a garage is windows. Install locks on the garage windows and cover them with blind sheets so that no one can peep inside. By doing this, a thief will have no idea about whatsoever is placed inside your garage.
Install a camera
An effective way to deter away the burglars who are trying to attack your garage at night is camera installation. This will make them assume that someone might be watching them from the camera and they'll avoid robbing your place.