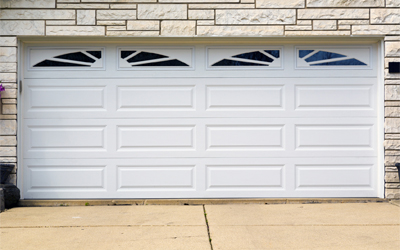 When it comes to home security, a damaged garage door can be the weakest point. Securing your garage door is one of the essential things to ensure that your family and belongings. There are some minor issues that can be fixed on your own but for major issues, it is good to call a professional technician. They will guide you the best about the condition of your door. Here are some preventative measures that can keep your door safe and secure:
Check Metal Tracks

Make sure you carefully check the metal tracks, in case they are loose, tighten them with screw and bolts. Also inspect all the parts of the door to make sure every part is well-maintained.

Lubricate Moving Parts

Lubricating the moving parts of the garage door is necessary to ensure smooth functionality. Make sure you use high quality lubricants to grease opener's chain, screw and other parts.

. Inspect Rollers

Carefully inspect the rollers every month to make sure they are performing up to the mark. If you find damaged or chipped rollers, make sure you contact a professional to replace the rollers.

Analyze Loose Hardware

If you find any loose hardware, get it tighten quickly. Also check out the hinges, plates where the spring is mounted. If you find anything damaged, get it repaired as soon as possible.

Cable Testing

It is utmost important to test the garage door cables as it can be extremely dangerous. Contact an experienced technician to maintain the functionality of the cables.
To make sure your garage door performs smoothly, it is essential to get it repaired and maintained periodically. Whether you want residential or commercial garage door service, you can contact our professionals at Halton Garage Doors.