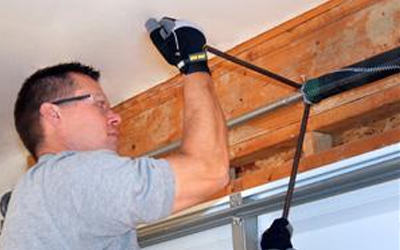 If you have a garage door, then suffering from broken springs, cable damage and other essential parts come your way anytime. A garage door is highest security machine that is made up of various working parts ranging from springs to properly installed cables. To have a proper rolling up and down of the garage door, cables play a great role in lifting the door. Even, if the spring gets damaged, then it can cause big injuries but cables limit the dangers as it prevents the spring from recoiling. So, if there is any kind of issue going with garage door cable, one can hire a professional help as soon as possible.
You can check out some of the issues that lead to the broken garage door cable:
1. Loose & Detached Cables
If your garage door has a loose or detached cable, then it can prevent the garage door from proper opening and closing. Moreover, if there is broken spring in the existing track, is also responsible for the improper working of the garage door. To have a proper inspection, you can hire a technician for you.
2. Misaligned cables
If the cables of your garage door are misaligned, then it also eliminates the proper functionality of the door. You can face this issue by examining the rails and must call a technician as soon as possible for the proper inspection.
3. Broken Cables
Damaged garage door cables may be another reason behind the improper functionality of the garage door. If there is a broken cable, then it stops the working of the other essential parts also.
4. Out Of Track
If the cables of your garage door are not on track, then it also causes a big issue in running of the garage door. It gives the inability to open and close the garage door completely even with the full range of motion.
The need of garage door cables is very necessary to control the door's functionality. If the cables are not working properly, then it can cause major injury or damage. In order to handle with the broken garage door cables, you can hire help from the experienced technicians at Halton Garage Doors.