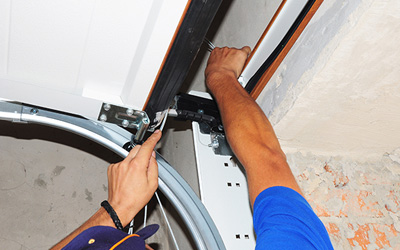 The garage door springs bear with the weight of your overhead door and manage it. On an average, the springs allow your garage door to move 10,000 to 20,000 times. But, if you are operating it for more than 5 to 6 times then it is clear that it has a limited lifespan. On the basis of your usage, your garage door remains in working condition for a maximum 10-15 years, but the spring may damage prior. The nutshell is, one should pay attention to the garage door springs. Take a look:
Types Of Garage Door Springs
The garage doors have installed mostly two types of springs, torsion, and extension. Torsion plays a heavy duty to directly open the door. It is mounted to a metal rod that works parallel to the door above the door opening. The extension springs are long and contain lighter weight to run perpendicular to the door. It is mounted above the horizontal portions of the door tracks.
Symptoms Of Springs Failure
However, the garage door springs can handle almost 200 pounds of weight. But, when it becomes older, it creates difficulties to handle the excess weight. Too much load on the springs can even leave the irritating noise. The louder sound indicates for its repair.
The Result Of Break Down Spring
If your garage door springs break down, it will disconnect from the opener cable and fall down on the floor forcefully. This is an extremely dangerous situation where you may get injured.
What To Do Or No
To be very frank, you should be aware of the first symptom of garage door springs problems. Make sure to keep your kids away from your garage door until you repair it.
What you should never do is DIY Repair. It is never an easier task to handle by an individual.
One thing you should do for sure is, call to the professional Halton Garage Doors. We have a team of professional garage door specialists in Oakville, ON. Get us for 24/7 emergency overhead door repair and replacement services.