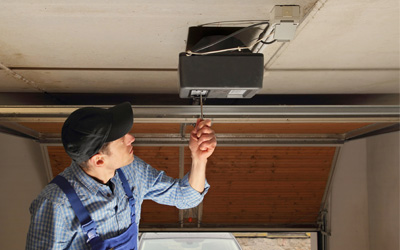 Was your garage door opener under the warranty? Is it working well even after completing the warranty period? If yes, you should consider to replace it. On the other side, only warranty period does not affect the functionality of a garage door.
It seems good if your garage door opener is working well for the long time period. But, you should keep the below 5 important things in your mind about your garage door that help in taking the right decision for garage door replacement.
Noise Impact
Is your garage door opener releases voice when closing and opening it? First of all, you need to inspect with chain drive. If there is something like the bicycle chain nearby the motor unit you can replace the belt drive garage door opener.
Safe And Security
As the garage door is becoming older, you should inspect it regularly. The older your garage door is, the riskier it will be in the term of security for you and your family from an unexpected accident.
Battery Backup
Traditional garage door creates inconvenience with a power outage. If you are using the traditional one that it creates problems to be operated with power outreach then you should update it. Because, today garage door opener comes with battery backup systems that get the automatically power even with losing electrical power.
Home Update
Many homeowners still depend on the traditional garage door opener while they change their home complete look. Another important thing you should consider that today's garage doors are much more convenient turns out to be beneficial in saving extra space and utility.
If you are facing these situations with your garage door then you should at replace it today. Feel free to call Halton Garage Doors to consult about good quality garage door as well as it's installation, repair and overall maintenance.