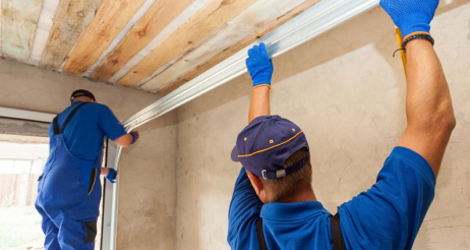 Garage door is a huge investment that is usually done to protect a home and vehicle against intruders. For those who have a limited income, installing a brand new garage door means a big decision. In addition to choosing a perfect door, finding the best installer who can effectively install it should be the foremost priority.
Once you find a reliable professional, don't forget to ask him the below given questions to make sure he can carry out the whole project in an effective way.
Question 1: What is your experience?
Always choose an installation professional who has years of experience in installing all categories of overhead doors. If the one you called is an expert, he should be able to relate you all the recent projects he has successfully completed. For ex: If you're installing a residential door, ask him to show examples of the latest residential projects he has installed. If the company is having a business website, go through their customer testimonials and reviews to find out what their customers are saying.
Question 2: Who will carry out the work?
Before you actually hire a garage door company, do ask them who will perform the installation job. Will it be the technician who took the measurements or a sub-contractor? Whosoever comes for service, do check it ID card, license and company reference to avoid a scam. Crosscheck with the company itself to find out if the guy who came to your house is really sent by the company. If possible, note down the installer's contact details and some identity mark.
Question 3: What warranty do you offer?
All the modern overhead doors come with an installation warranty that differs from company to company and brand to brand. Ask your installers about the warranty they'll provide and what else is covered in it. Tell them to give you a written copy of the warranty that can act as a proof, whner you are in need of repair service.
Question 4: Do you offer satisfied installation service?
Almost all superior or best garage door companies offer a satisfaction guarantee i.e. they'll work until their client is satisfied. Go with the service providers who promise 100% customer satisfaction to enjoy efficient installation.
These are the top four questions that you should definitely ask before hiring a garage door installer. If you are looking for overhead door experts who can install your garage door with care, feel free to call us at Halton Garage Doors.