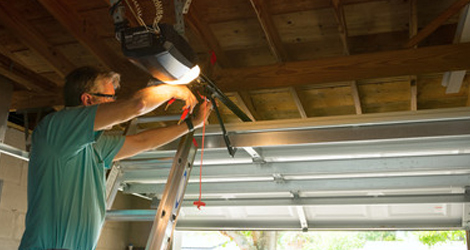 Whether you have a garage door in your home or business, when something breaks, you need a professional support rather than performing a DIY method. If you go for with self-repair without the right set of tools and knowledge, can face more damages and make the condition worse. Handling a damaged garage door can also give you an injury due to less safety. For most of the garage door repairs, it's necessary to fix the problem with the help of a professional.
Here are some of the garage repair problems that need a professional technician support:
Broken Cables

Cables of the garage door must be in right condition to give high performance. When these cables were broken, are very hard to fix and need a professional support. A technician takes much expertise to repair the cables in the most efficient manner.

Bent Rollers

It is the common issue your garage door rollers get bent or broken. When these rollers malfunctioned, then they need to be replaced on time. You must repair them through a professional as handling by own can put you in risk and you can also get hurt.

Malfunctioned Springs

If springs of your garage door break, then there is a high possibility that your garage door can fall anytime. One must fix the springs with a right set of equipment and must find out the safe way to replace them.

Track Issue

The track is the way where garage door has to go up and down. If you found issue with the tracks, then there might be existing debris or it might get a vent. In order to fix the problem in a safe manner, there is need to call a professional technician.
The best way to keep your garage door components at high functionality is to lubricate them routinely. You must also perform an inspection to your garage door once in a month to keep it in good condition. If you want to handle your garage door repairs through experienced hands, then you can hire our expert technicians at Halton Garage Doors.