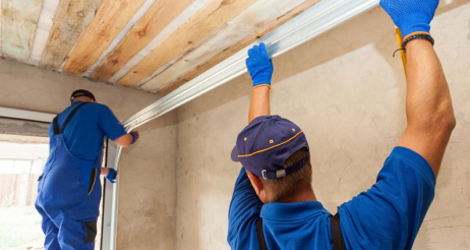 Are you planning to install a new garage door to protect your vehicle against natural elements and thefts? If yes, then insulated doors are one of the best options to go with. These doors are widely installed because of the numerous benefits they offer. No matter, you are looking for a residential or commercial overhead door, you can easily find insulated ones in the market.
A perfectly installed insulated door not only keeps heat and cold away from a garage but also helps in reducing the energy costs. To enjoy more benefits and comfort, its advised to install openers for automatic opening and closing mechanism. With many insulated door models and styles available, choosing one among them is a daunting task. Its better to consult a garage door company that can assist you in selecting the right overhead door based on your needs.
Some of the commonly available insulated doors are:
1. Side Hinged Doors
If your garage is constructed with an unusual shape and aperture, then a side hinged garage door is the best choice to go for. These doors can adjust to any shape and size. They are specially designed to fit virtual spaces. Since the door is divided into two parts, one can open them both half and complete. An insulated side hinged garage door goes well with limited size space. Due to a centrally split feature, they can accommodate all your garage needs.
2. Sectional Garage Doors
A sectional insulated garage door is an ideal choice for homes and commercial properties that have enough of space inside the garage. They offer great looks, features and insulation. When it comes to beauty and price, they are second to none. Moreover, sectional garage doors tend to fall less victim to track misalignment and repairs. They are generally sealed at the bottom to maintain insulation inside a garage. Since these doors are quite complex to install, it's always advised to call in a trusted garage door installer for service.
3. Roller Garage Doors
These are the most affordable varieties of insulated garage doors that are widely available in the market. The reason behind the popularity of roller doors is that they offer no kick-out and maximize the overhead space inside the garage. They are also called roll up doors as their panel rolls up whenever the doors are closed. Alike side hinged doors, these installations can easily fit virtual sized garages.
These are some of the insulated overhead doors available in the market. If you are looking for a reliable garage door company in Halton, look no further than Halton Garage Doors.